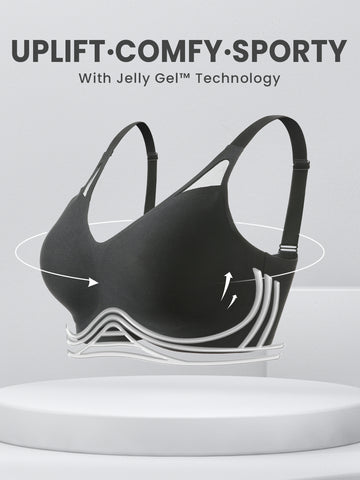 Wire-Free Yet Remains Supportive
AEROHAKE is establishing an entirely new category with our exclusive patent rights, a revolutionary technology called
Jelly Gel®
- A new species between wired and wireless. A super flexible gel, we call it "JELLY."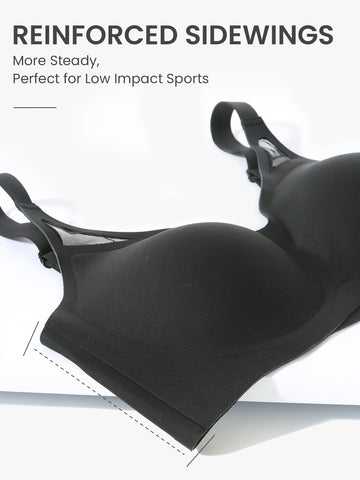 Feel Free To Get A Healthy Lifestyle
This bra is specialized for low-impact sports like horse-riding, golf, yoga, pilates, walking, and many more. The side wings are reinforced which is steady and provides more support for you. Say no to bulges and keep comfortable daily.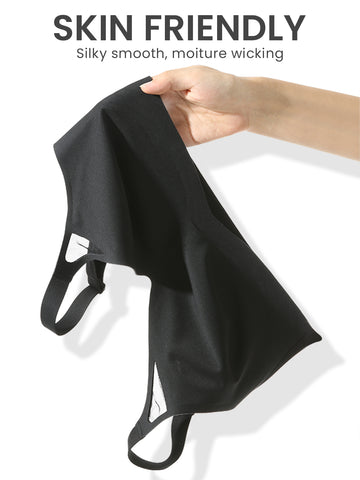 Stay Comfy For Everyday Attire
Made of durable, icy-silk fabric, which contains 68% Nylon and 32% spandex, it is so soft and breathable. You could barely feel its existence.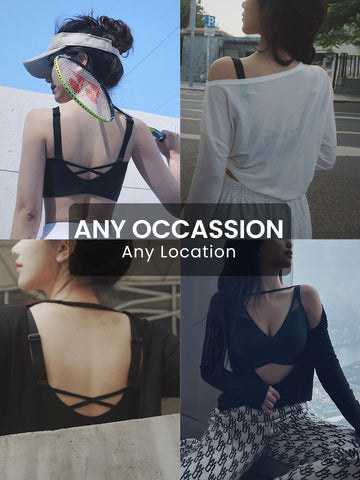 Keep Fashion and Stylish On Daily
The sexy back design is perfect for any clothing and any occasion, whether you do sports, stay at home, date with friends, and so on.